Patient Information
Your Partner Through Every Stage of Life
Prepare for your Appointment
Please make sure that you arrive at our office at least 30 minutes prior to your appointment time to allow us sufficient time to process your paperwork. If you forget to bring your completed forms with you, arrive at least 40 minutes prior to your appointment time.
It is also necessary to bring the following information with you to your appointment:
Driver's license or ID card (State issued) – Note: Minors must also show a picture ID (School ID cards are acceptable)
Insurance cards
List of current medications being taken
Name and phone number of your pharmacy
A copy of these documents will be part of your permanent record. If you have insurance changes, notify our office at least two business days prior to your appointment.
We recognize that the wait for a doctor's appointment can be stressful at times, especially if a patient has medical problems that create discomfort or anxiety, or if unforeseen events cause an unexpected delay. Therefore, in an effort to create a comfortable environment for all patients, we have instituted the following policies.
Regarding Visitors and Children:
Only one person is allowed to company each patient to their appointment. We apologize for any inconvenience this causes. We are committed to keeping our patients safe.
Regarding Food and Drinks:
Please refrain from bringing food or beverages into the lobby area. Your assistance in keeping our lobby clean and comfortable is sincerely appreciated.
Don't want any more phone calls? Give your consent to receive text reminders on your next appointment! Please log onto your Patient Portal and fill out the consent form.
Rest assured if you do not sign the consent form Care for Women will continue notifying you through a phone call.
Frequently Asked Questions
VISIT US IN NORTHEAST HOUSTON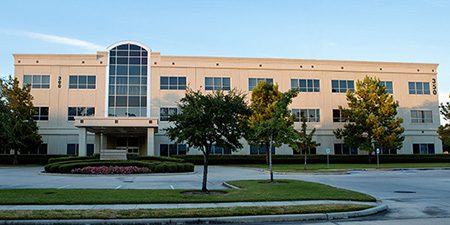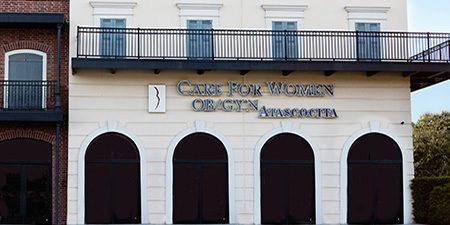 The Comprehensive Care You Need,
The Compassion And Convenience You Deserve
That's the Care for Women brand of medicine