Care For Women offers services by a certified Nurse-Midwife, Karen McNeal and/or Kathryn Newton, who can provide many of the services of our physicians. 
Midwifery care is a holistic approach to women's health and wellness care. Your nurse-midwife will partner with you as a unique individual who is actively involved in choices about your health care through information, support and guidance.
What is a Certified Nurse-Midwife?
A Certified Nurse-Midwife (CNM) is an advanced practiced registered nurse (nurse practitioner) who has completed a graduate degree specializing in women's health and midwifery. A certified nurse-midwife also must pass a national certification exam given by the American Midwifery Certification Board to be certified and licensed by the Texas board of nursing. Certified Nurse-Midwives adhere to the standard of care and scope of practice set by the Texas board of nursing and American College of Nurse-Midwives.
Gynecology and Well-Woman Care
A nurse-midwife provides a full scope of care throughout the stages of a woman's life- from adolescence to menopause and beyond. Well-woman care is vital with a focus on education and preventative health care for each individual woman's needs to empower you to make the best decisions to achieve optimal health.
Preconception Counseling
Meeting with your nurse-midwife can help optimize your health and pave the way for a healthy pregnancy prior to conceiving.
Prenatal Care
Prenatal care is an important part of staying healthy during pregnancy. Certified nurse-midwives are trained to provide comprehensive prenatal care. Throughout your pregnancy, the nurse-midwife will monitor both your and your baby's health. At each visit, your nurse-midwife will provide education that is specific to your stage of pregnancy, and you will be given the opportunity to discuss any concerns that you may have. Your nurse-midwife will provide you with information to help you manage the common discomforts of pregnancy. Towards the end of your pregnancy, the nurse-midwife will talk with you about what you desire for your birth options.
Labor and Birth
Each labor and birth are as unique as each pregnancy is for a woman. The nurse-midwife will work with you to help you have the birth experience you desire within the safety of the hospital environment.
Postpartum
The certified nurse-midwife will continue to follow you through your postpartum care to help you through the new transition of being a parent.
To learn more about our Midwives:
VISIT US IN NORTHEAST HOUSTON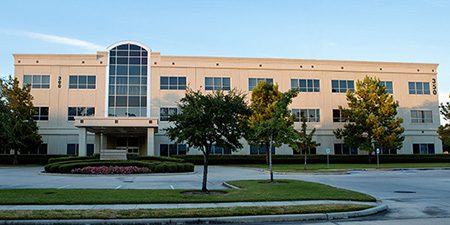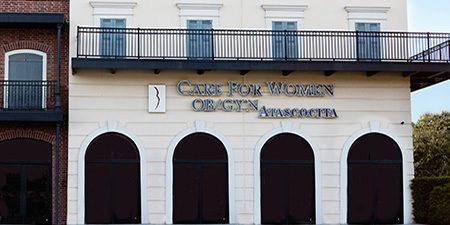 The Comprehensive Care You Need,
The Compassion And Convenience You Deserve
That's the Care for Women brand of medicine